Vaughan Public Libraries has partnered with The City of Vaughan and ventureLAB to establish a new innovation space in Vaughan, strengthening the City as a place where entrepreneurs and small businesses can flourish and grow. Working in collaboration with the City's Economic and Cultural Development department, this partnership extends the reach of ventureLAB's professional support services to Vaughan.
In partnership with: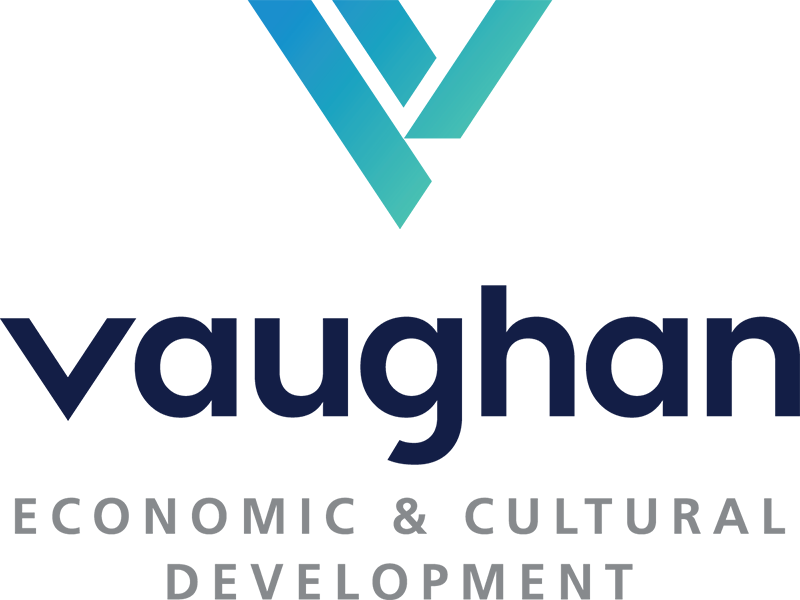 Location
Pierre Berton Resource Library
2nd Floor, Room 201
4921 Rutherford Road, Woodbridge

Capacity: 4 people
Wheelchair accessible. Wi-Fi internet is available.
Features and Benefits
Co-work and connect with other innovators and entrepreneurs.
Access to professional support from ventureLAB's experienced growth advisor specializing in Vaughan-based businesses.
Access to ventureLAB's support services, workshops and other events.
Access to library reference materials, resources, study rooms, creation equipment and tools.
Booking
Tech startups are able to access and book hot desk space through ventureLAB's Innovation Hub Membership. Bookings and programming in the space are limited and permitted with appropriate capacity restrictions and according to the reopening protocols of ventureLAB, VPL and Public Health.
To get started, visit ventureLAB for information on memberships and booking.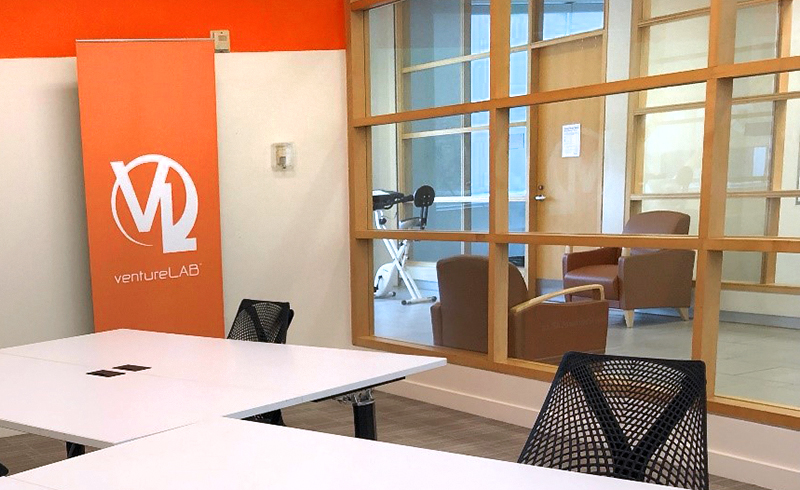 About ventureLAB
ventureLAB is a leading global founder community for hardware technology and enterprise software startups and scaleups, located at the heart of Ontario's innovation corridor in York Region. Through its growth-oriented initiatives focused on raising capital, talent retention, commercializing technology and IP, and customer acquisition, ventureLAB has enabled thousands of companies to create over 4,000 jobs and raise more than $200 million in investment capital.
About Vaughan Economic and Cultural Development
This City of Vaughan department leads initiatives that encourages and nurtures the growth of entrepreneurship, business, tourism, arts and culture in Vaughan. Support provided by Vaughan ECD includes small business advice and resources, business development training, networking opportunities, and more.
About Pierre Berton Resource Library
Pierre Berton Resource Library is one of VPL's three resource libraries and it serves the West area of Vaughan with over 36,000 square feet of space. The library houses a collection of about 94,900 items, including resources and reference materials useful to small businesses and entrepreneurs. The Make It! Creation Space has equipment and tools such as a 3D printer, Carvey 3D carving machine, Glowforge laser cutter/engraver, vinyl cutter, and more. Also available are study rooms, photocopier, printer, and scanner as well as free public wireless internet access.