Executive Management Team
Executive Management Team
The Vaughan Public Libraries Executive Management Team is responsible for all operations throughout our library system, and comprises of CEO, Margie Singleton and three Deputy CEOs. Our Executive Management Team ensures the execution of VPL's Strategic Plan and oversees all service, collections, and business functions at the library.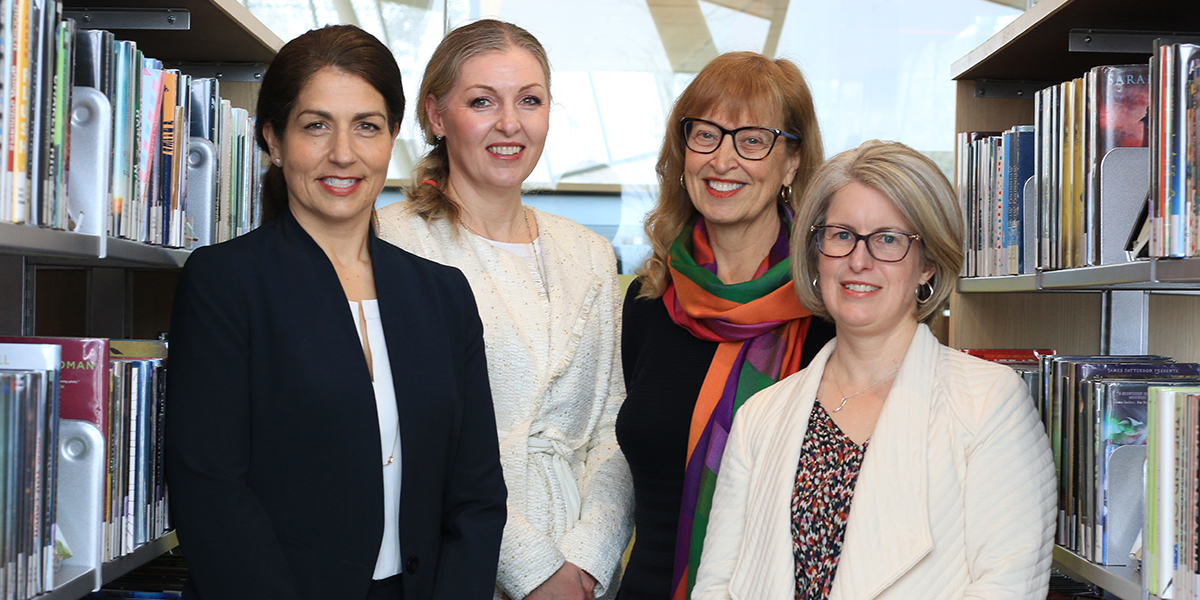 From left: Christine Fiorini, Aleksandra Dowiat Vine, Margie Singleton, Lisa McDonough.
Contact Administration
If you have any questions or comments for the Executive Management Team, you may contact the administrative office by filling an online form.
Margie Singleton
Chief Executive Officer
Email: margie.singleton@vaughan.ca
Telephone: Ext. 4601
Lisa McDonough
Deputy CEO Customer Experience
Email: lisa.mcdonough@vaughan.ca
Telephone: Ext. 4624
Aleksandra Dowiat Vine
Deputy CEO Growth & Communications
Email: aleksandra.dowiat-vine@vaughan.ca
Telephone: Ext. 4620
Christine Fiorini
Deputy CEO Corporate Services
Email: christine.fiorini@vaughan.ca
Telephone: Ext. 4604